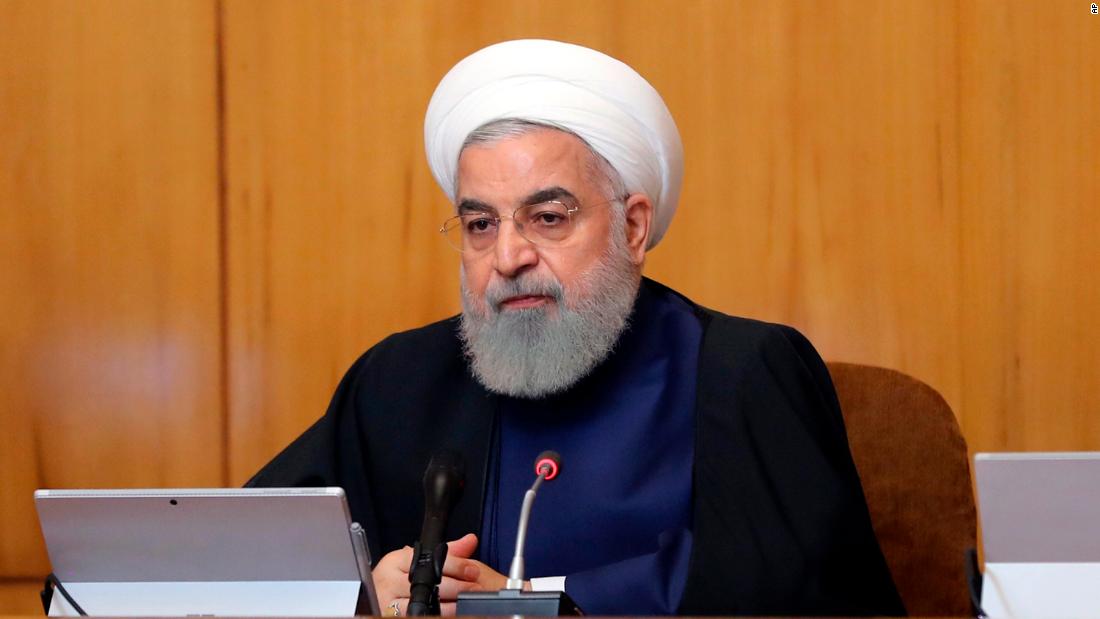 Washington (CNN)As the Trump administration prepares to brief lawmakers Tuesday on the threat posed by Iran, Democrats are charging that Republicans are misrepresenting intelligence to make the danger from Tehran seem more dire than it actually is.
Murphy warned of the danger that both sides could misunderstand the other with potentially deadly results.
"No one should defend the actions Iran has taken – they've been out of control for years – but dumb wars start when each party mistakenly believes that the other party's defensive or reactive actions are actually offensive and proactive," Murphy tweeted.
Senate and House lawmakers have called on the administration to brief them on the extent of the threat after tensions between Washington and Iran sharply escalated in recent weeks and senior administration officials hinted at a willingness to take military steps to counter Iran. The US has sent a Navy carrier strike group and bomber task force into the Persian Gulf as officials have warned of Iranian plans to attack US personnel.
Secretary of State Mike Pompeo, Acting Defense Secretary Patrick Shanahan, and Chairman of the Joint Chiefs of Staff Gen. Joseph Dunford will be on Capitol Hill Tuesday to brief House members at 1:30 p.m., ET, and to conduct an all-senators briefing at 2:45 p.m., ET, according to a Democratic aide.
'What the hell is going on'
The administration had only selectively informed lawmakers about their intelligence, speaking to almost no Democrats and leaving allies such as Sen. Lindsey Graham, a South Carolina Republican, incensed at initially being shut out.
"I think they should tell us what the hell is going on," Graham told CNN last week.
On Monday, Graham tweeted that he'd "just received a briefing from National Security Advisor Bolton about escalating tensions with Iran. It is clear that over the last several weeks Iran has attacked pipelines and ships of other nations and created threat streams against American interests in Iraq."
That prompted Rep. Ruben Gallego, an Arizona Democrat who sits on the House Armed Services Committee, to tweet that "again Lindsey and I get the same intel. That is not what is being said. This is total information bias to draw the conclusion he wants for himself and the media."
And a Democratic aide told CNN that Murphy's tweet about the intelligence was as much a shot at Graham as it was at Republican Sen. Tom Cotton of Arkansas and Rep. Michael McCaul, the Texan and most senior Republican on the House Foreign Affairs Committee.
While Graham hadn't been briefed about the escalating tensions with Iran last week, administration officials had informed Republican Sen. Jim Risch of Idaho, who chairs the powerful Senate Foreign Relations Committee, and freshman Sen. Mitt Romney of Utah, who chairs a foreign relations subcommittee.
Many senior Democrats involved in foreign relations still haven't been briefed on the administration's intelligence which US officials, including Bolton, said warranted sending the strike group and bomber into the Gulf.
Original Article : HERE ; The Ultimate Survival Food: The Lost Ways